I have been testing out, and very impressed with, Omeka S. Thank you to the whole development team.
The Zotero Import successfully installs, and I can easily start an import from an existing Zotero Group (using the API and the required fields, with a designated Item Set, etc.) The imports that I initiative never actually import any items. See screenshot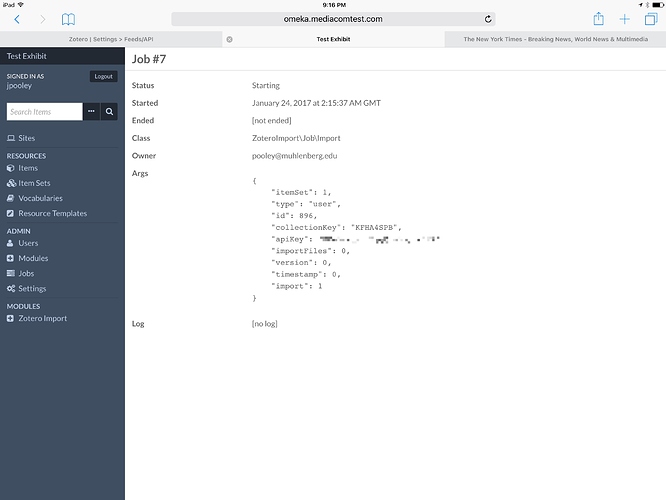 . I have tried using users, tried with public groups, tried with very simpled group libraries, etc., and yet there are never any items imported. Am I missing something?