To my knowledge the version of TinyMCE changed to 3.5.12 in Omeka 2.5 (think it was 3.5.11 in Omeka 2.41).
In Omeka 2.5 we have encountered an issue where the object selection dialog in blocks with objects in ExhibitBuilder won't show on IE 11. The user clicks the '+'-icon but noting happens and IE throws an 'undefined error' for tiny_mce.js (see included screenshot).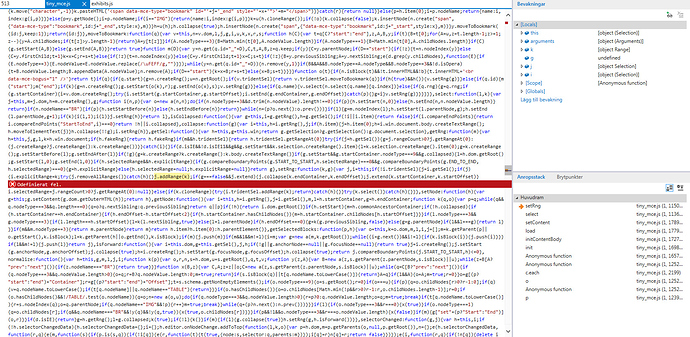 I tried replacing 'tiny_mce.js' in '/application/views/scripts/javascripts/vendor/tiny_mce/' with version 3.5.11 and this seem to solve the issues in IE11.
Is this something you are able to reproduce?