Hi there,
I was trying to setup Universal Viewer but unfortunately I have encountered the following error (below).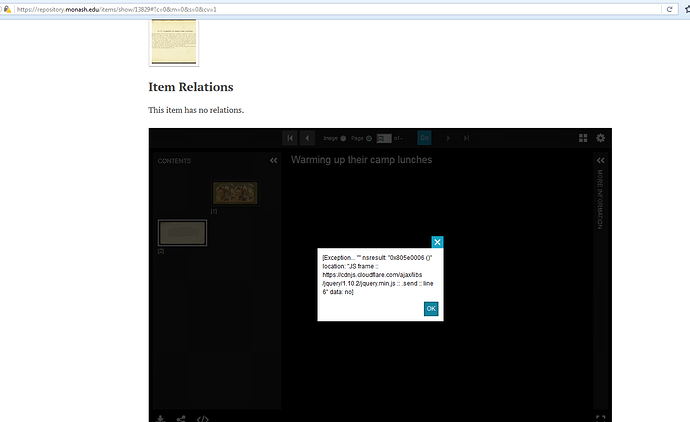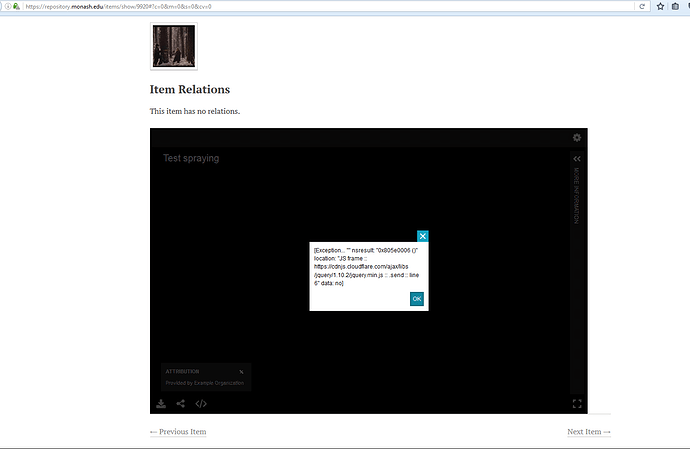 I tried a number of things such as:
List item checked the file permissions in case the plugin has issues accessing the .jpg

List item checked the .js file still exists that is reported in the error box ie https://cdnjs.cloudflare.com/ajax/libs/jquery/1.10.2/jquery.min.js

List item check the logfile however I was unable to locate this even after reading the documentation - can someone please let me know if this is available for the plugin?
If there is any tips to point me to the right direction that would be greatly appreciated!
Thanks in advance,
Jenny