I've been trying to get this working and obviously I'm doing something wrong because it's just not working!
I have documents with multiple pages. To reduce file sizes, I split the document's .pdf into multiple files: 1 pdf file for each page of the document.
I'm using Universal Viewer to view the files. I'd like to be able to page through the files like I can through a series of .jpg files, but the paginator icons in UV are greyed out and the pagination bar at the top of the viewer is not visible. Can I page through multiple .pdf files in the Universal Viewer?
I want to be able to search the text of the .pdf files like in this example: Universal Viewer Content Search :: IIIF Technical Workshop
I have fiddled with various configurations and I can't get the search bar to show up. Please help.
Here's what I'm using right now:
Omeka S 3.2.0
Universal Viewer 3.6.4.5
Image Server 3.6.10.3
IIIF Server 3.6.6.7
Extract OCR 3.3.2.1
IIIF Search 3.3.2.1
I'm attaching screenshots of my Image Server and IIIF Server config pages, in case they're useful.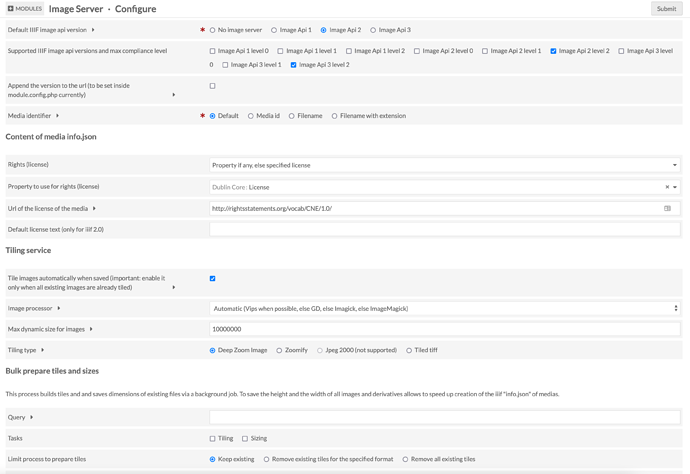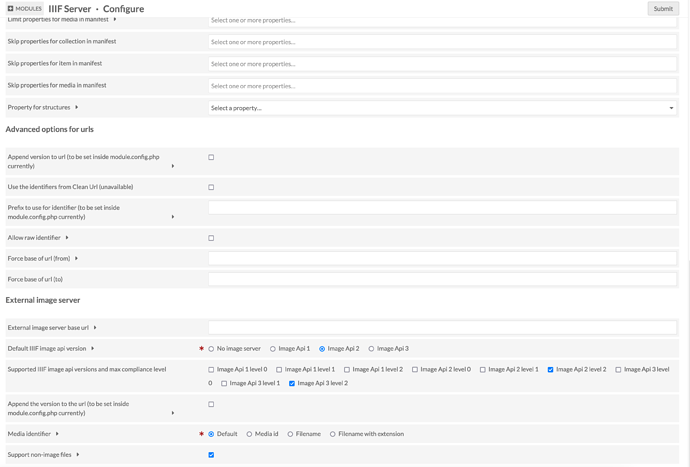 (edited to add IIIF search module version)