We migrated one of our Omeka sites a while ago from v1 to the latest version. I thought all had gone well, but apparently the tags are completely broken now: Users are directed to log in to view them (http://unlhistory.unl.edu/exhibits/items/tags) and it seems like all the tags now have 0 items associated with them. I don't have the old site up anymore, but I believe we still have an archive so could get that running if we want to see what it looked like before.
Is there an option somewhere that sets tags to public, or is this a deeper issue?
(I suspect part of the fix may be to get the old site installed and then go item by item and reassign the tags)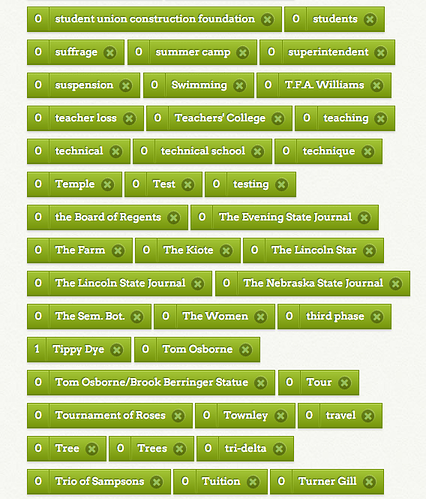 More details on links:
On this page there is a link that says "A cloud of all the keywords in use by the Omeka system may be viewed here." - the student that created this exhibit says this link worked when she made the site, but now it requires a log in. if logged in, the page is a 404 error. Same with the other sources listed.