I am encountering this issue only when clicking on pages on my website. How to resolve?
We need more error details to help you.
Take a look here to learn how to retrieve detail error messages.
Hi, the issue seems to be related to the Youtube plugin, initially, when uploading from YouTube the Omeka site page went blank and only became live when that page is refreshed. Second issue observed, its only the Item page that is directly affected and only specific items. The last issue is when an item was uploaded using the item's YouTube's direct URL the site went down. I am attaching two screenshots.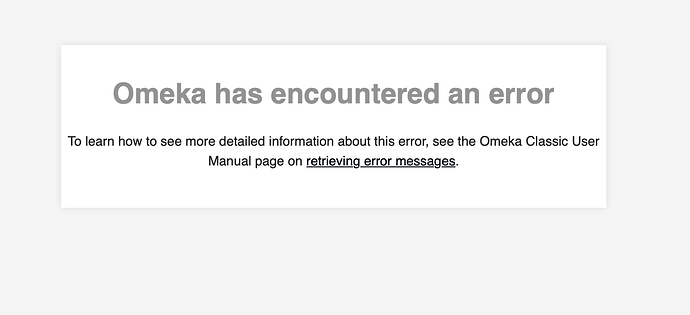 I deleted the youTube plugin from the Omeka site and server and the site is working fine.