Hi,
I've been trying to install Omeka-s for about 2 weeks now, and still can't get it to work and I'm not really sure where I went wrong, so I'm going to lay out what I've done below and I'm hoping you can tell me what I'm missing.
I am using Cpanel as my web host and uploaded the omeka-s zip file to it - and extracted it onto a folder called omeka-s within my home directory . (as can be sseen below)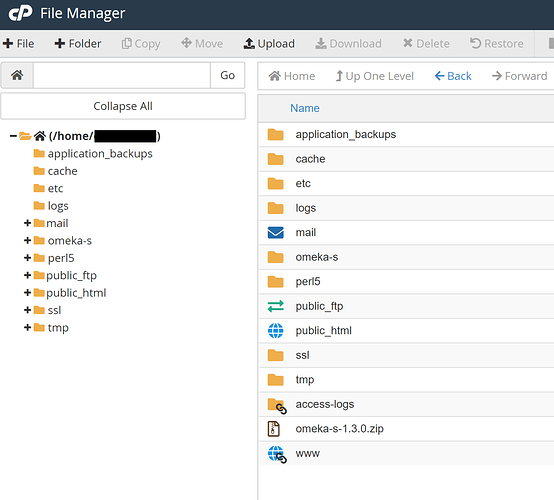 I created my database, user name and password and then inputted it into the database.ini file - (not sure if i should be inputting anything into the port, unix socket, and log path?)
user = "daniel"
password = "daniel"
dbname = "i1896929_s1"
host = "localhost"
;port =
;unix_socket =
;log_path =
Finally I tried accessing the admin page by going to: [myurl]/omeka-s/admin - as this is the folder that the installation is saved within my file directory, but nothing happens.
Now, the only thing I can see affecting this is that there is a wordpress web page associated with my url so I can't just type [myurl]/admin because that takes me to the sign in page of my wordpress account. So could this possibly be the problem?
Other than that, I really can't think of anything, so any help would be really appreciated.
Thanks!