Hi all,
We've just started using the Mirador viewer, and it's great to have those additional options when displaying IIIF Manifests. However, on running accessibility checks on the item 'show' page, DevTools flags a duplicate <main> landmark in the html.
Along with the usual <main> landmark generated by Omeka S, the Mirador module generates its own:
<main class="mirador1 mirador-viewer" lang="en-US" aria-label="Workspace">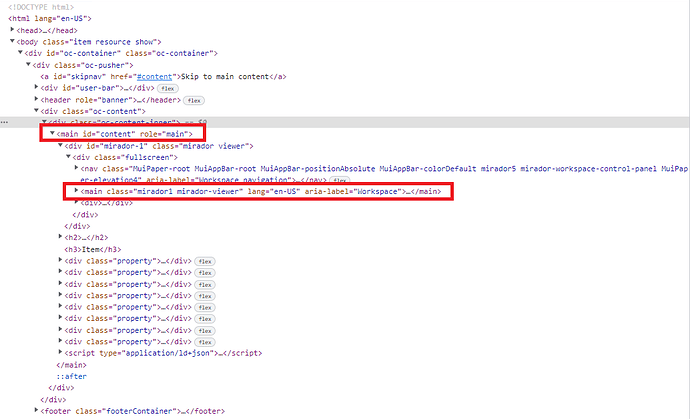 Does anyone know whether this can be edited? And if so, where?
Best wishes,
John