Hi!
In my project most of the contents inserted in the database are quite short. As a result page becomes quite long and right side is white and empty. In other words - not so nice look.
I would like to show them side by side. Something like that …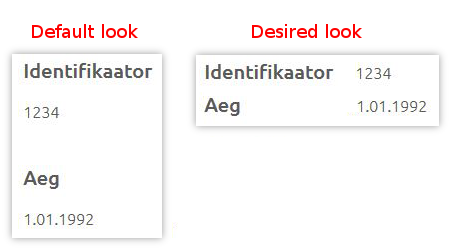 Question: Is it possible to show element name and it's content in one line?
Seems like thing that would be solvable by editing the theme, but I haven't been able to locate the place where to do that. I'm currently using theme seasons. I also haven't found any templates, that does that, to view for some examples.
Thank you very much for your help!