Hi,
I´m preparing a new OMEKA-S V4.01 installation.
I have installed both ImageServer (v3.6.13) and Log (3.4.14) modules.
If the Log module is activated and I try to go to the Settings of ImageServer (in the modules admin interface) the following error occurs: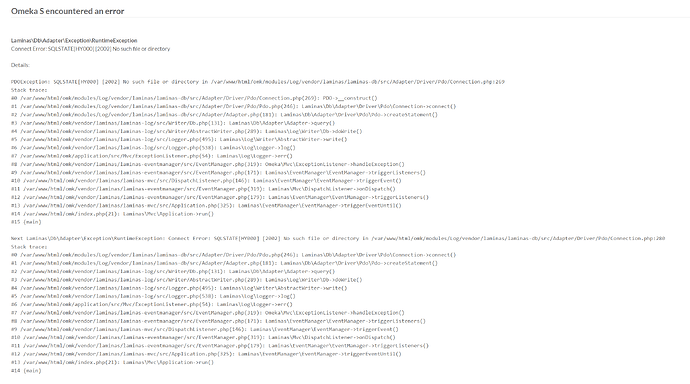 I tried a similar installation in another server and the same thing happens.
Is anyone else experiencing this behaviour?
Best regards,