Dears, I was working on Omeka S 3.0.1, and successfully installed the NeatLine module v0.3.0. But all I got is a link under the Site menu. When I click it, it jumps to the site preview. there displays an item in the Navigation view, but can only edit the label.


I installed the module by the standard way,(download the zip file from https://github.com/scholarslab/neatline-omeka-s/releases/download/v0.3.0/Neatline-0.3.0.zip , unzip it to module folder, then install it at admin console. It shows installation was successful.)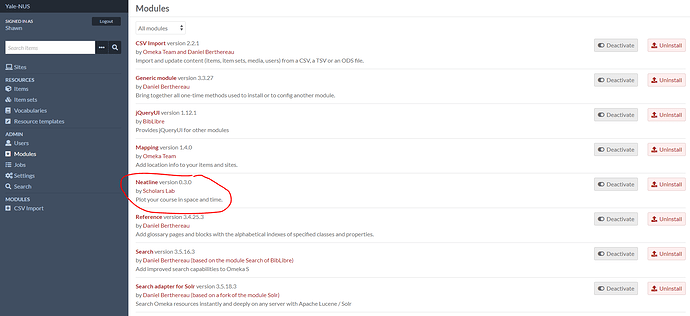 At the preview site page of neatline tab, it has an 404 error of "failed to load resource". It's looking for a file in "modules/Neatline/asset/neatline/build/?v=0.3.0", where I checked there is no file or folder named "build" under "modules/Neatline/asset/neatline/"

Anyone kindly help to advise at convenience? many thanks!