Hello,
not sure it is themes or module-related but here is my question: we have digitized some journals in our digital library and for the moment we have one item per issue and they are not linked together.
We are currently thinking about taking opportunity of our move from classic to S version of omeka to improve the way users can access our journals. The best solution in our mind would be to reach this kind of interface :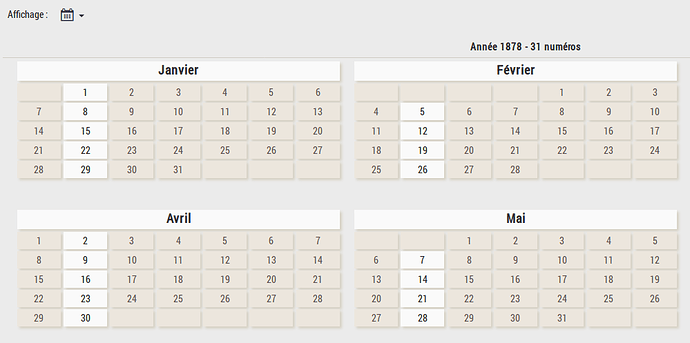 This is a screenshot from Gallica (source) and I am wondering what would be the best way to do that using omeka-s.
Do you know any omeka site that would do it? What would be the best way to it according to you?