Hello!
In Omeka S, I can upload videos and attach them to items for the public to view. That works great.
However, the built-in video player offers a download button in the vertical ellipsis menu.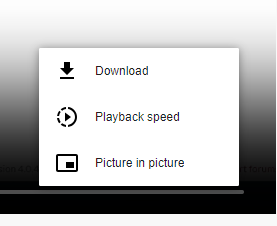 How can I hide or disable this button? I would like to publish some possibly-copyrighted works without encouraging viewers to download them. I know that people could still screen-record or something, but I still want to remove the download button.
-Jordan Nichols