Hi,
we are using OmekaS in our project for a while now but just stumbled upon an issue when we use the CSV-Import Module to bulk import data into our database.
We are using a visualization tool that accesses our database via the API and we noticed that items that we have imported with the CSV Module are not picked up properly because the type of entries is conflicting.
As we are using the CSV-Module sort of "out-of-the-box", we have no custom data types and locations are imported via the uri type.
However, the viz tool can only work with a type:"valuesuggest:geonames:geonames"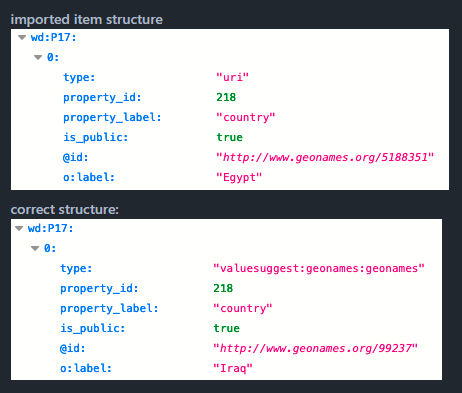 There is a data type section in the config file of the csv import tool, and I was wondering if adding this specific type there could address our issue.
Does anyone have some experience with this? How can we change the type: of the data we import to this specific value?