I'm trying to figure out a way to let admins easily copy the activation link (i.e. UsersActivations->url) after they add new users. Ideally, this would look something like the screenshot below.

This way, the admin can send a personal email, which is less likely to end up in a junk folder. I like the idea of adding it to the flash message since it makes for a simple workflow, but I could also see adding this option for any existing users who have not been activated, as shown below.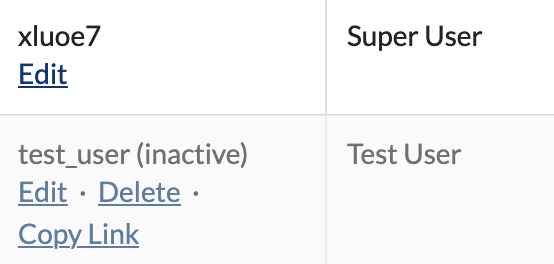 So my question is whether filtering or appending to that flash message is supported or even possible to do cleanly using the API?
I think I could accomplish this in a messy way using the admin_users_browse hook, just looping through all the users and appending content using regex matching and some JavaScript. But that feels a little gross.
Does anyone have ideas for the best way to accomplish the general goal (if not the specifics)?
(PS: I would need to do this in a plugin; editing core is not helpful for my case)