We currently have a VPS with one development environment and one production environment, both running Omeka 2.4. We also have a clean installation of Omeka 2.4.1 for an upcoming project.
On all installations, when trying to add an exhibit cover image as a contributor we receive a 403 forbidden error in the ajax-call to 'cover-image' in /admin/exhibit-builder/files/cover-image.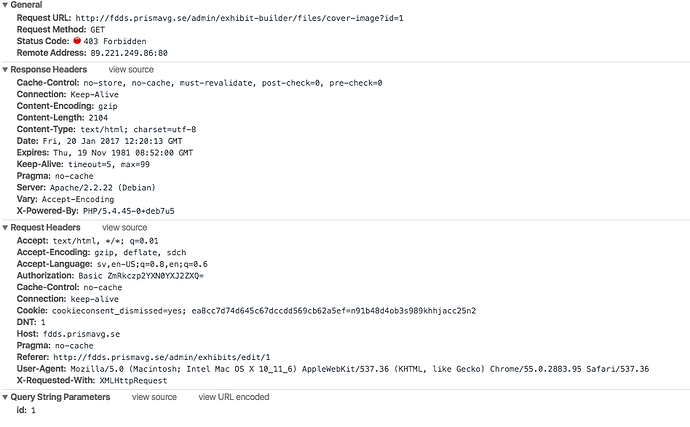 Instead of adding the cover image, Omeka displays an alert dialog with message 'undefined'.


This happens for users with the contributor role and it doesn't matter of the object containing the image is private or public.
Everything is working fine when logged in as an administrator.