Hi all,
Running into an issue that I can't seem to track down. I am not getting thumbnails generated from the PDFs I'm attaching to items: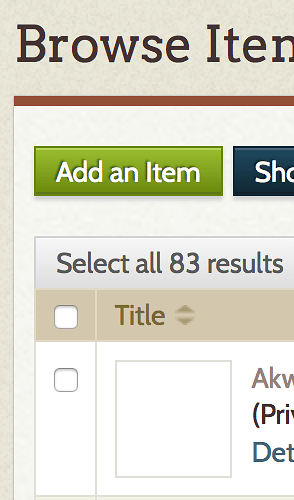 A couple notes:
I'm running this on Reclaim Hosting, in Omeka 2.x.
I've ensured that the ImageMagick path is correct and working.
I've set the background.php.path to the correct path (used when I did a CSV import)
I am attaching PDFs using the Dropbox plugin.
For testing, I tried a normal "Add Item…" workflow and attached a single file to upload, but ran into the same issue.
Thanks ahead of time for any pointers!