Hi,
I was trying to add a bunch of items in Omeka S to a site and I noticed that in Items/Batch Actions/Edit All/ I could not add a item to a site.
But the documentation says you actually can.
https://omeka.org/s/docs/user-manual/content/items/#batch-actions
Has this functionality been removed? Or was it removed by our system admin? I'm not sure why this functionality is not showing up.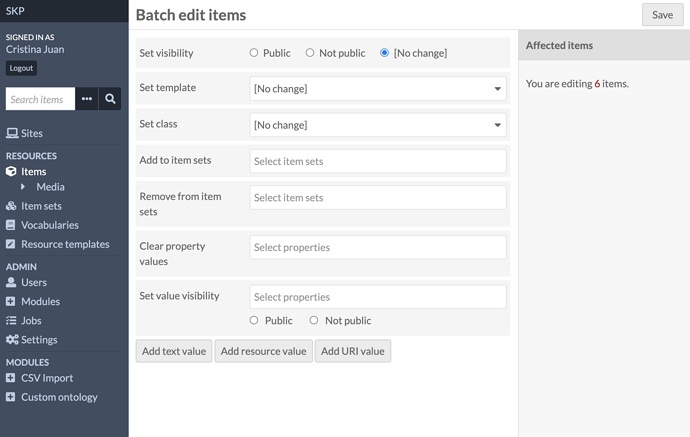 From the documentation: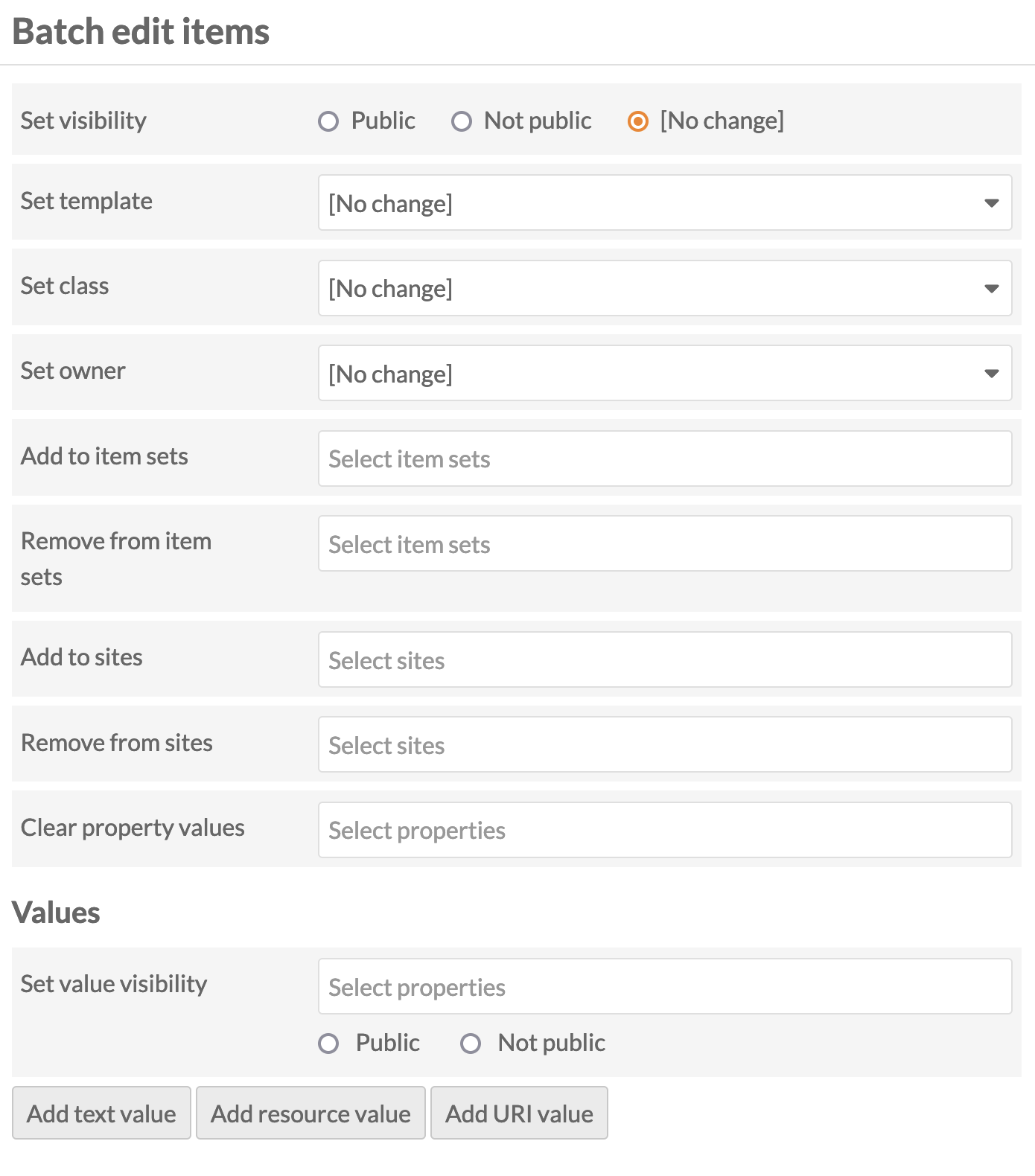 Any insight anyone would have would be great.
Thanks!