Hello All,
I have an embedded table using javascript that displays oddly on the Foundation Theme.
Here is the table while using the Cozy theme: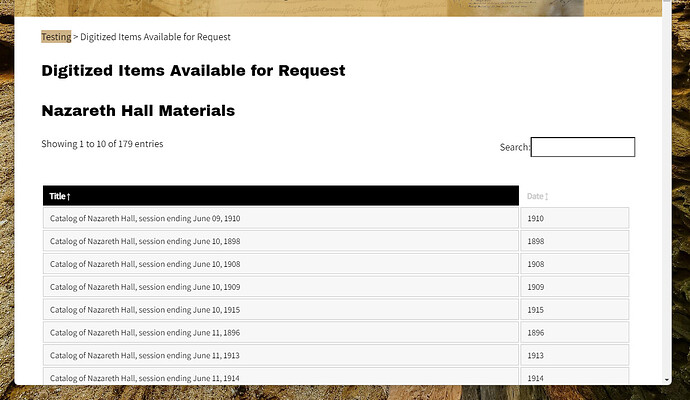 It fills the window on the first load, but if you resize the window up or down the table does not resize with it. You have to reload the page and then it resizes. This is not really a problem per say, users probably won't do that too often.
HOWEVER, when using the Foundation: Seafoam theme the table does no fill the window. See below:

Here is the page for review:
https://moravianhistoricalsociety.reclaim.hosting/s/stagingarea/page/catalog
Thanks for any help!