Hello,
I am experiencing an issue similar a Theresa here: to Neatline static image layer won't show and James here: Neatline 2.6: Image Layer Not Displaying as Default
I am using a static image layer in Neatline with Omega 2.6. I ticked "Use Current View as Default" to center my image and am now unable to see exhibit editing tools.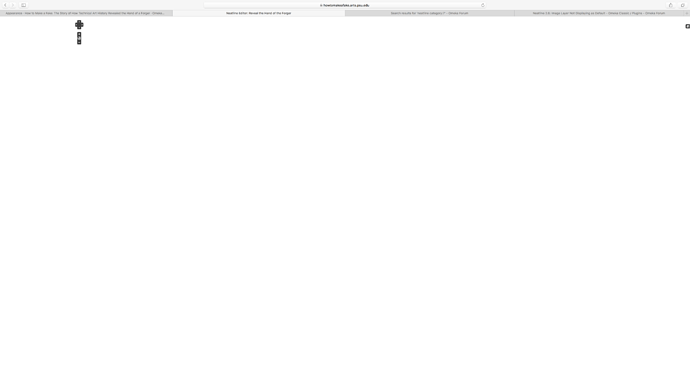 In public view, my image appears (still not centered) but when I click on my SVG layers, no records/text appears as it should.
This issue also occurred after I made theme changes, but I have switched back to the original theme since (The Daily) with no improvement. I have the below plugins activated.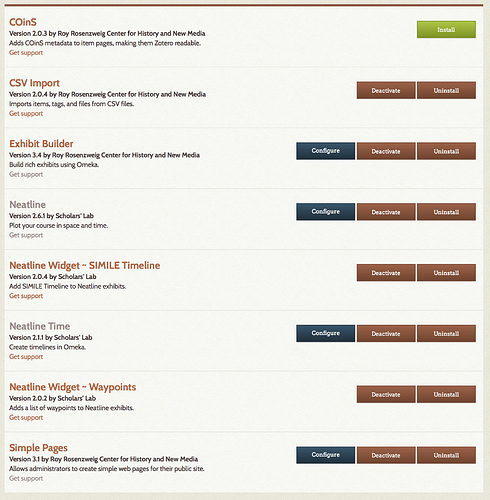 It seems that Theresa's issue from August 2016 was addressed with a 2.6 release. James' May 12 issue, however, refers to 2.6.1. His inquiry was recently closed. Thank you very much for any assistance.
Thank you,
Emily