Hello,
I'm working on setting up a site with the CenterRow theme. Each item will have a set of jpgs and a set of tifs. I'd like it to display the jpgs and leave the tifs available for download.
Right now, it displays the jpgs, but not the tifs, and doesn't allow them to be downloaded. (When trying the Cozy theme, it does allow me to click and download them).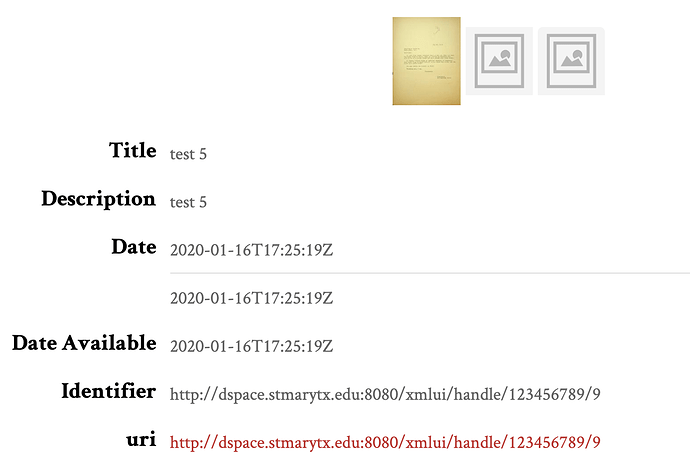 The PDF files I attached do appear under other media, but the formatting seems strange - one is left-aligned, one looks like it's right-aligned.
Thanks in advance!