I'm working on a project that uses Omeka to record metadata about books. The project uses its own ontology that I imported using the latest release of the Custom Ontology module on GitHub. We are using Omeka-S 3.2.3.
I created a new resource template and added fields from the custom ontology, but when I select this template from the dropdown on a new item page, only some of the fields appear. Moreover, the Dublin Core fields Title and Description show up even though I removed those from the template.
When I first encountered this problem, I suspected it might be some kind of caching problem. Hard refreshing the item entry page does not resolve the problem. Here are screenshots of the resource template and the item entry pages: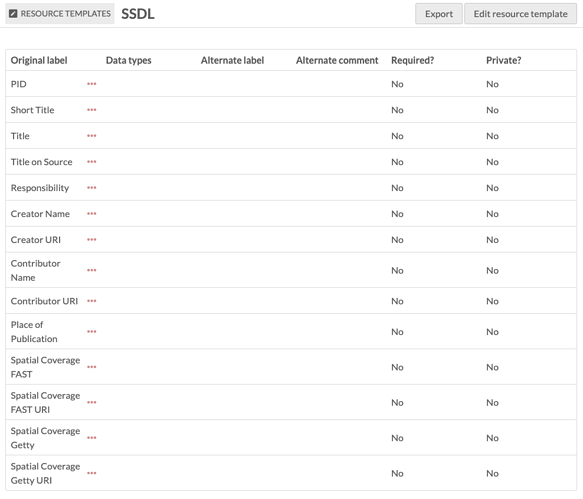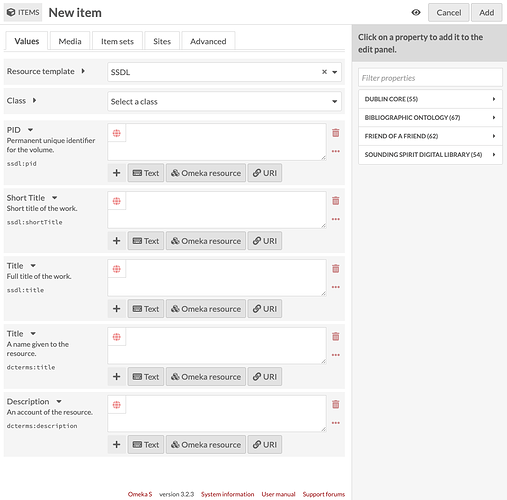 Does anybody have a suggestion for how to resolve this? Thanks in advance.