Hello,
I have been posting in a related topic, but now I'm thinking this can be more helpful as its own topic.
I'm trying to upload a spreadsheet with items and media (you'll notice I deleted the dcterms:identifier cells for the 1st 2 media row as a test to see if I needed that info or not) The Internal_IDs all have .jpg attached, but the cells are clipped in this view: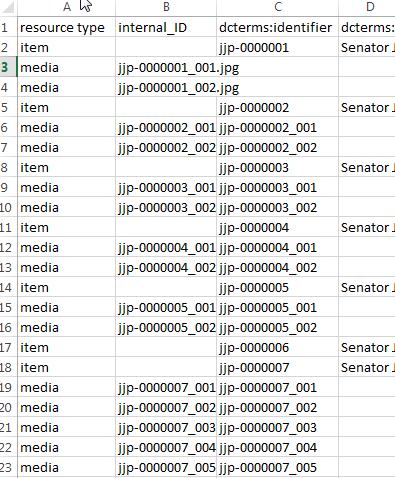 I have renamed my filename column to Internal_ID and mapped it to Media to retrieve from Sideload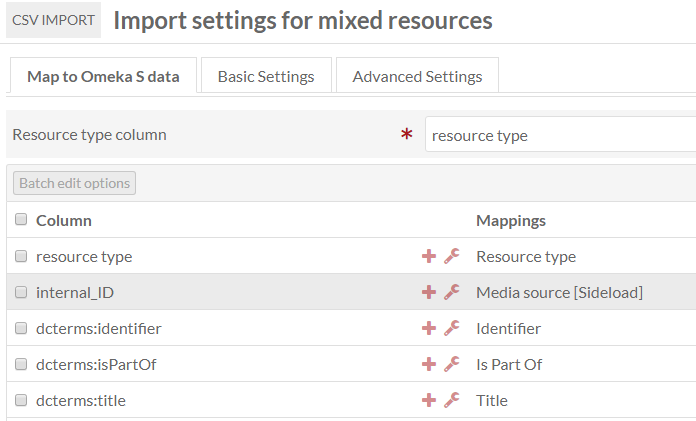 I made these selections in the basic settings page for the appropriate item set (not pictured)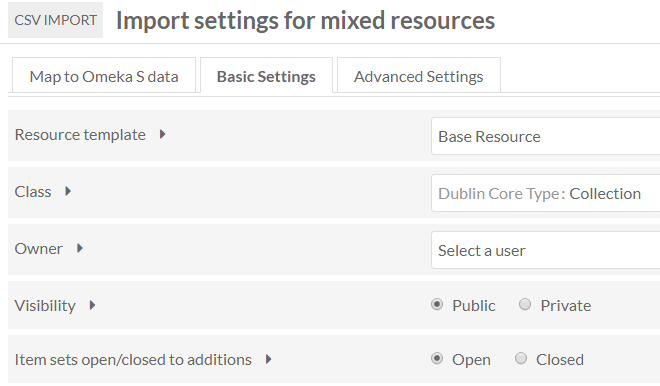 This import is creating new resources.
I can't get the import to work correctly - it imports the parent rows but not the children (media with filenames/Internal_IDs).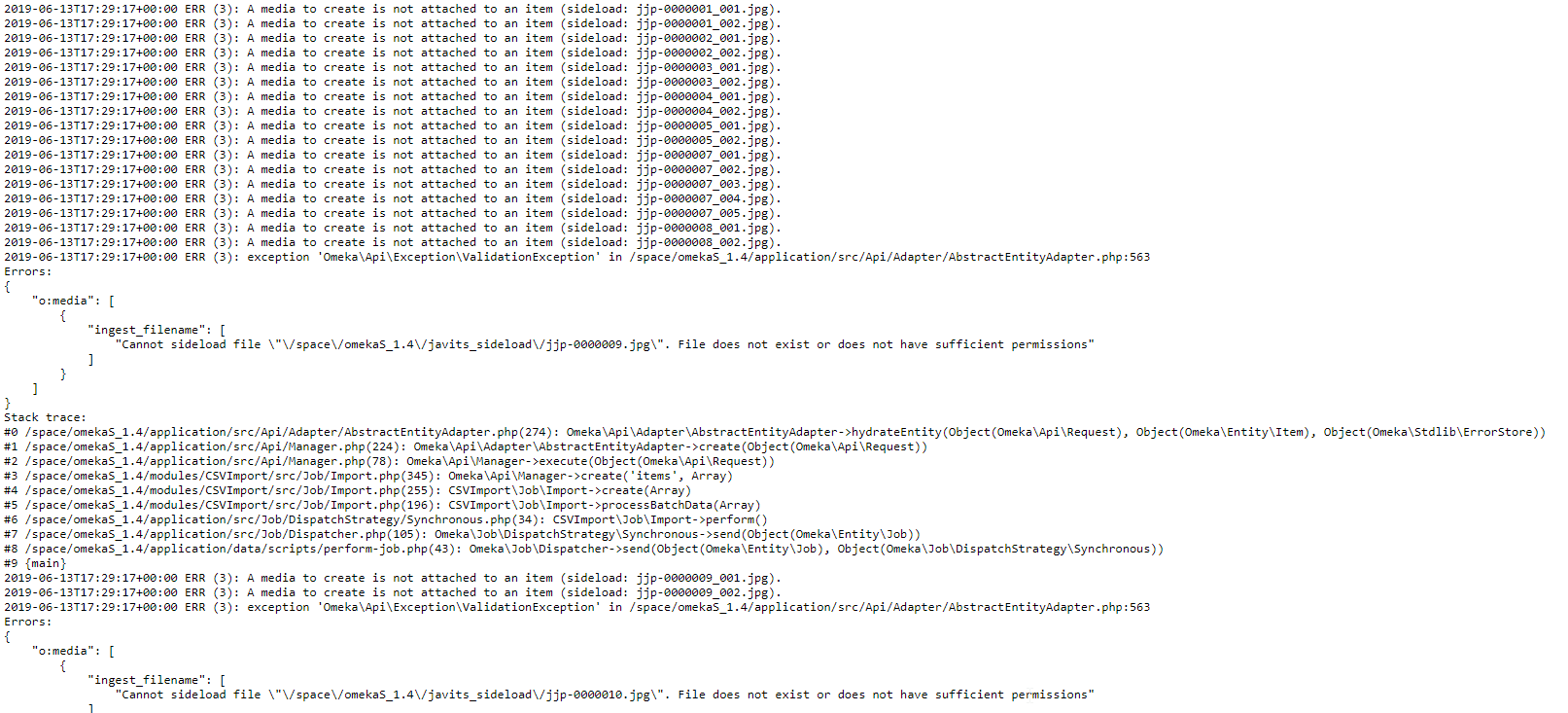 Any advice, success stories, spreadsheet examples are appreciated.
Thanks for your time.
Best,
Victoria