Hello, I am experiencing something strange with the CSV Import since yesterday. The module was working just fine three days ago. Now, when I attempt to create records using CSV Import, the job lists Status as "completed," but no new records are actually created. The Result column is blank. I also tried to run a Revise import job, with the same outcome: Status "completed," but there's nothing in the Result column, and the records have not been revised (I checked the records). Plus there is no "Log" link displayed in the Action column.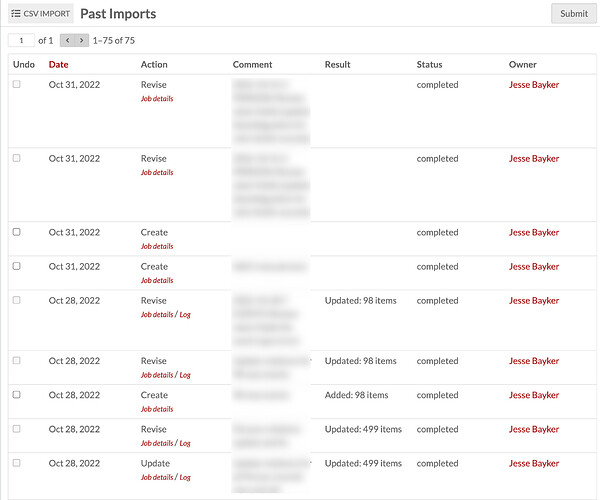 I am running Omeka S version 3.2.0. I was running CSV Import version 2.3.1 as of this morning when this problem first occurred. I just upgraded to CSV Import version 2.3.2 and tried to do an import again, but got the same outcome. The site is https://records.njslavery.org/
I would appreciate any help figuring out what the problem is.
– Jesse