I'm importing metadata using the CSV Import module. My CSV file contains a column where all values are RightsStatements.org URIs. We have the Rights Statements module installed and in use, and would like to import this column with the data type "Rights Statement."
However, I don't see the option to select "Rights Statement" in the CSV Import column options: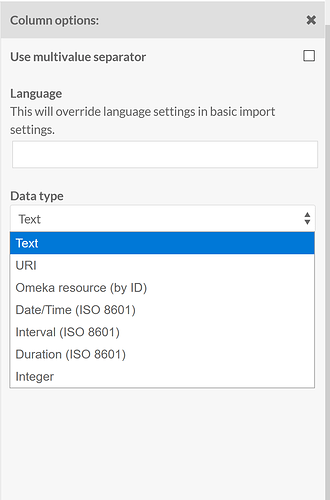 With both the CSV Import and Rights Statements modules active, should the Rights Statement datatype be available in CSV Import options? Or would this be a new feature?