I've encountered a strange error when using the Contribution plugin. I'm not sure if it's related to the plugin or something more central to Omeka…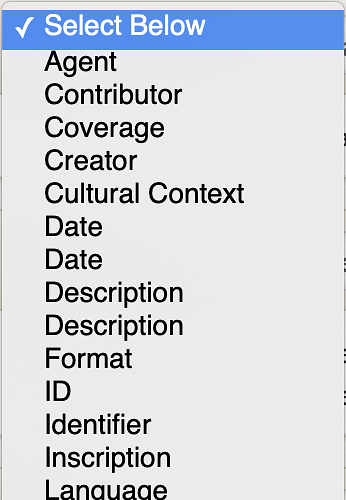 In the attached you can see there are multiple options for the same metadata field when setting up contributions in the admin setup. Furthermore, when users access the contribution on the public side, when they select a dropdown to contribute an item, the page doesn't populate with the input fields. At first I thought this was from one of the two identical metadata fields being selected. However sometimes metadata fields that only have one option also break the interface.
Things I have tried:
uninstalling the Contribution plugin
removing completely the plugin
Still the issue persists. I'm wondering if there's some strange database issues going on and I don't know how to resolve it without completely redoing the site. Any help would be greatly appreciated.
Thank you!