I have a couple of properties I want to hide on the public site, so I had turned them private on Resource Template.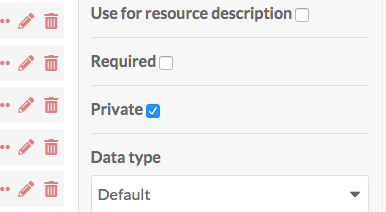 Then, (perhaps after our Omeka software upgrade), the private buttons are now unchecked but they are still hidden on the public site. The property titles and value are only visible on the Editing page in the back-end, not even on the item browse page in the back-end.
I would like to make one public and one private right now, but do not seem to have control over private/public using the resource template.