There is the nice function to add items to a page block with "quick add" as attachments to a block element, e.g. at the block element "Item showcase".
and then use Quick Add: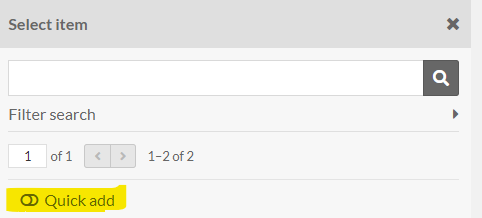 This fine for items.
Now I am looking for a way to select ItemSets in the same way. How do I have to customize my form/block page element to be able to use this - if this functionality is provided at all?